Things to do in Denver: Red Rocks Amphitheatre
Red Rocks Amphitheatre is a venue that is pretty much unlike anything else that you will have ever experienced in your life. Drawing some of the biggest names in the entertainment industry to its stage, this location in Denver, Colorado is guaranteed to provide you with a stunning atmosphere that just cannot be copied anywhere else.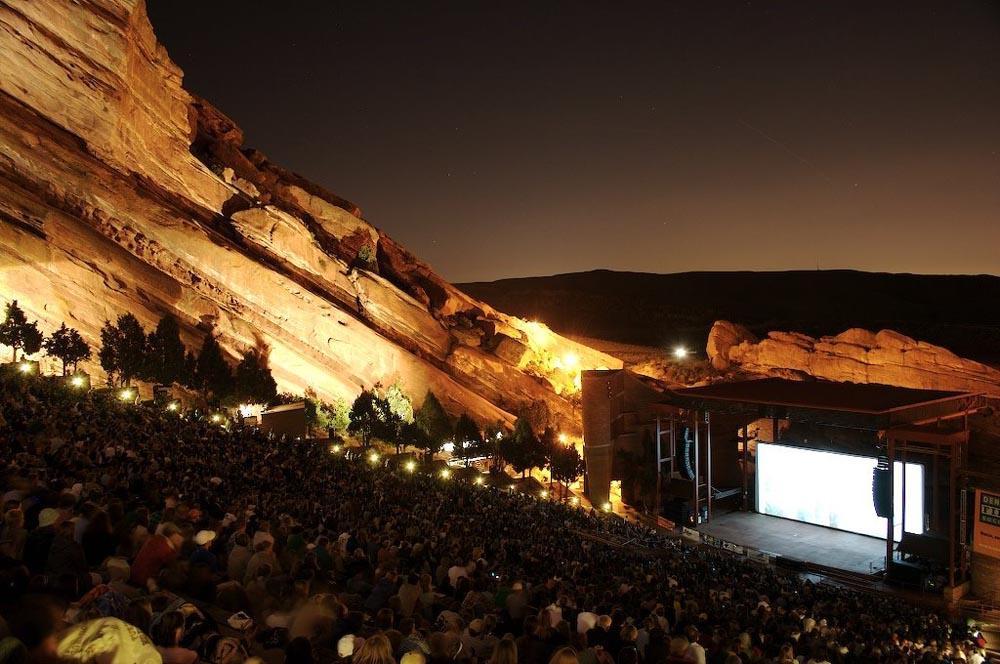 The History of the Amphitheatre
Forget about the geology of the area and let's focus on the history of the amphitheatre itself. Opened back in 1941, it has a capacity of 9,525 and sits at an elevation of 6,450ft. It forms part of the Red Rocks Park which covers a total of 738 acres and is one of the main focal points of the park itself.
An open-air amphitheatre, it is formed because of the natural geology creating a unique setting for music and the arts and along with two massive monoliths, which are 300ft in heights, it provides the perfect acoustic setting just as nature intended it to be. It will then be no wonder that so many famous names have been drawn to this setting to take advantage of the unique stage that they then find themselves on.
Concerts and Events
Since its opening in the 1940's, the amphitheatre has played host to what can only be described as an eclectic mix of music and entertainers. After all, it has been home to rap music, to classical, rock music as well as being home to a number of local musicians providing them an amazing stage upon which they can show off their talents.
Aside from concerts, the area has also been home to a number of different events including shows for children, comedians and a whole lot more. Basically, you never know what is going to happen next since it can move from Bryan Adams to a show about dinosaurs all in the same week.
The Red Rock Amphitheatre is the kind of venue that you need to visit at least once in a lifetime to experience what nature can provide for us in different locations. With so many concerts and events being put on at any given time, there should be no difficulty in finding tickets so you can check out what this amphitheatre has to offer you.