Things to do in Denver: The Denver Zoo
Visit Incredible Wildlife at the Denver Zoo
As the most popular paid attraction in Denver, the Denver Zoo is popular with residents and tourists alike. The world-class zoological garden is an official member of the World Association of Zoos and Aquariums and was named "Greatest Zoo in the Country" in 2012.
The zoo has a history of commitment to high standards. It was the first zoo in the United States to make naturalistic enclosures for animals, rather than placing them in cages or behind bars. The expansive animal park, educational events, and conservation efforts make the Denver Zoo not just the best zoological park in Colorado, but one of the best in the country.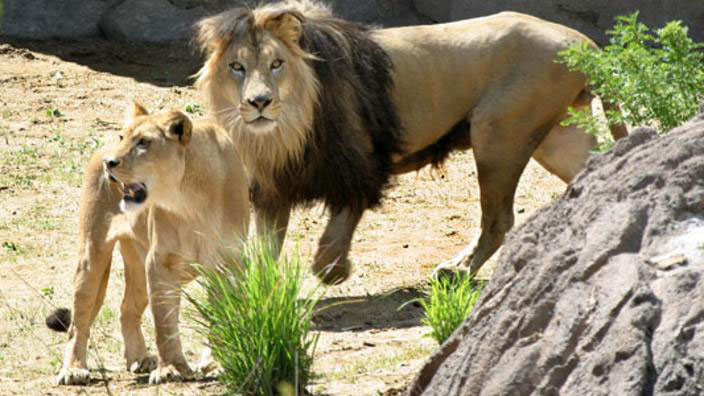 History of the Denver Zoo
The story of the Denver Zoo starts with a black bear cub. This little cub was given to the mayor of Denver as a gift and inspired the mayor to start City Park in 1896. City Park featured the black bear as well as several other animal species. The collection of animals grew and eventually needed a bigger home. The result was Bear Mountain, founded in 1918, followed by Monkey Island in 1937, and the Pachyderm House in 1959. The development of the Denver zoo into the park it resembles today was the result of an ambitious master plan carried out between the 1960s through 1990s.
Visit the Animals
The variety of animal species that call the Denver Zoo home are the main reason people come to visit. Birds, amphibians, reptiles, insects, mammals, fish, and invertebrates from all corners of the globe live at the Denver Zoo. You can search for specific species you're interested in seeing by going to the zoo's website.
Some notable exhibits at the zoo include the elephants at Elephant Passage, the tigers at EDGE, the playful primates at Primate Panorama, and the jungle species at Tropical Discovery. There's a wide variety a species and habitats at the Denver Zoo – something for everyone to love!
Conservation and Educational Programs
The zoo claims its renown through its programs centered on conservation and education, as well as its animals. The Denver Zoo is committed to community outreach and plays an active role in Denver. Classes and camps teach students of all ages about wildlife and nature. Elementary-school students can spend the night at the zoo at Bunk with Beasts and graduate students can join the Advanced Inquiry Program.
As part of its conservation efforts, the Denver Zoo preserves natural resources, increases threatened animal species, and restores wild lands around Colorado. Their mission makes Denver and Colorado a better place to inhabit – for both animals and humans.
Denverites Love the Denver Zoo
The zoo never stops improving and updating – which is why Denver residents can't stop coming back! Most Denverites will see the zoo at least once and their lifetime, and probably several times after that. Whether a native or a tourist, the Denver Zoo is a must.